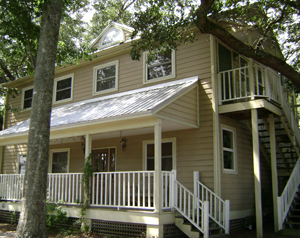 ---
Conact Us:
Ronald C. Yarbrough, Ph. D., P.A.
& Assocaiates
1576 Airport Blvd.
Pensacola, FL 32504
Phone: 850-478-3888
Fax: 850-478-0914
Business Hours:
Monday - Friday
8 a.m. - 5 p.m.
After hours appointments available.
Meet Our Team
We understand that not every situation is ideal and not everyone has the necessary support to get through the tough times of life. We are there for you. We never want you to feel that you can't count on us to give you that much needed encouragement when times get rough. We provide an outside perspective on a situation that may be close to your heart.
Ronald C. Yarbrough, Ph.D., P.A.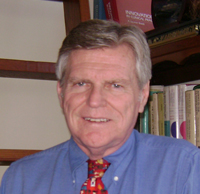 Dr. Yarbrough received a B.S., M.S. and Ph.D. in Clinical Psychology from the University of Georgia. He completed an internship at the University of Oklahoma Health Sciences Center. He was an outpatient Psychologist at what is now Lakeview Center, Inc. There, he developed a multi-modal drug abuse program and was director for several years. Dr. Yarbrough entered private practice in 1974 and has been providing continuous service to the Pensacola Community since 1970. He has served on numerous boards and has been president of the City-County Drug Abuse Commission for four years and president of the Northwest Florida Artificial Kidney Center, Inc. for five years. He has provided consultation to various agencies throughout the Southeast.
Dr. Yarbrough provides therapy for children, adolescents and adults in either individual or family sessions, as well as group therapy. He also provides marital/relationship therapy. Experience and a broad range of services make this a smart choice if you are considering seeing a Psychologist. He is a member of the American Psychological Association and The Florida Psychological Association.
| | | | |
| --- | --- | --- | --- |
| • | Age 3 & Up | • | Adolescent Issues |
| • | School Problems | • | Marital/Relationship Therapy |
| • | Attention Deficit Hyperactivity Disorder | • | Past Sexual Abuse |
| • | Depression | • | Consultation with Organizations |
| • | Anxiety | • | Grief |
| • | Psychological Issues with Chronic Medical Problems | | |
---
Susan Weeks Farnan, Ph.D.
Dr. Weeks is a graduate of the University of Nebraska-Lincoln where she received her Masters degree and Ph.D. in Clinical Psychology. In practice for the past 18 years and providing service in the local community for over a decade. Dr. Weeks is affiliated with Baptist Hospital and has consulted with a variety of local agencies including the Department of Children and Families' Child Protection Team, and the Florida Department of Juvenile Justice.
Dr. Weeks is experienced working in both inpatient and outpatient settings, and she provides psychological evaluations and therapy for children, adolescents and adults. Dr. Weeks' therapy focuses on the impact that both thoughts and behaviors have on an individual's sense of well-being and the ability to cope effectively with life stresses.
Dr. Weeks has expertise in a variety of issues, including:
| | | | |
| --- | --- | --- | --- |
| • | Age 12+ | • | Depression |
| • | Eating disorders | • | Anxiety/Panic attacks |
| • | Stress management | • | Grief |
| • | Divorce | • | Women's issues |
| • | Behavioral health issues | | |
---
Joel K. Fairbanks, Ph.D.
Dr. Fairbanks received a B.S. in psychology from the University of Wisconsin - Madison, and a Ph.D. in clinical psychology from the United States International University - San Diego with a specialization in pediatric neuropsychology. He completed an internship at Southwood Psychiatric Hospital, San Diego. Dr. Fairbanks has served as the director of Youth Residential Services at the Lakeview Center, director of the Samaritan Counseling Center at Baptist Hospital, director of Health Psychology Services for Baptist Hospital and he currently is contracted to provide neuropsychological services tor Baptist Hospital Trauma Services along with psychological assessments for Baptist Hospital's Bariatric Center of Excellence. Dr. Fairbanks has provided consultation services for the state of Florida Department of Health and the Department of Children and Families. He has also taught for several years at Troy State University and the University of West Florida.
Dr. Fairbanks has extensive experience conducting individual, family and group psychotherapy. He has been licensed by the state of Florida since 1991 and specializes in the treatment of children, adults and families with a focus of cognitive-behavioral therapy and reality therapy techniques.
Dr. Fairbanks is well known for his assessment and treatment of
| | | | |
| --- | --- | --- | --- |
| • | Age 8+ | • | Anxiety |
| • | Attention-deficit-hyperactivity disorder | • | Stress |
| • | Adolescent issues | • | Psychological effects of chronic medical conditions and disabilities |
| • | Depression | | |
---
Theresa Crooke, MA Psychology
Licensed Mental Health Counselor
Certified Behavior Analyst
Theresa received a Bachelor of Arts and MA in Psychology from the University of West Florida. After completing her internship at Lakeview Center school age unit working with families where there were children with varying disabilities, she became and employee of the center, continuing to work with children and families.
Other areas of work included Adjunct Instructor at the Pensacola Junior College, Behavioral Science Department; teaching Family Life Services on divorce recovery, led parenting groups; group facilitator for displaced home makers program; was Social Services Manager and staff supervisor for Catholic Social Services center during the Welfare to Work as part of the Families in Transition program.
For many years Theresa has had a private practice using a Cognitive and Behavioral approach to help individuals and families in relationship building, depression and anxiety problems, personal growth, fears, phobias, and behavioral management issues.
With broad experience in the field of mental health and personal growth, Theresa welcomes anyone looking to make positive life changes.
---
To schedule an appointment, send us an email or call our office today. We can help and we want to help.