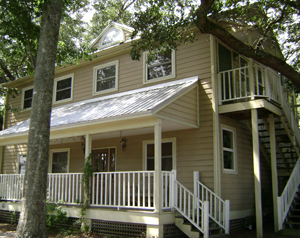 ---
Conact Us:
Ronald C. Yarbrough, Ph. D., P.A.
& Assocaiates
1576 Airport Blvd.
Pensacola, FL 32504
Phone: 850-478-3888
Fax: 850-478-0914
Business Hours:
Monday - Friday
8 a.m. - 5 p.m.
After hours appointments available.
Meet Our Team
We understand that not every situation is ideal and not everyone has the necessary support to get through the tough times of life. We are there for you. We never want you to feel that you can't count on us to give you that much needed encouragement when times get rough. We provide an outside perspective on a situation that may be close to your heart.
Ronald C. Yarbrough, Ph.D., P.A.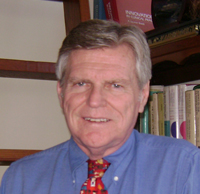 Dr. Yarbrough received a B.S., M.S. and Ph.D. in Clinical Psychology from the University of Georgia. He completed an internship at the University of Oklahoma Health Sciences Center. He was an outpatient Psychologist at what is now Lakeview Center, Inc. There, he developed a multi-modal drug abuse program and was director for several years. Dr. Yarbrough entered private practice in 1974 and has been providing continuous service to the Pensacola Community since 1970. He has served on numerous boards and has been president of the City-County Drug Abuse Commission for four years and president of the Northwest Florida Artificial Kidney Center, Inc. for five years. He has provided consultation to various agencies throughout the Southeast.
Dr. Yarbrough provides therapy for children, adolescents and adults in either individual or family sessions, as well as group therapy. He also provides marital/relationship therapy. Experience and a broad range of services make this a smart choice if you are considering seeing a Psychologist. He is a member of the American Psychological Association and The Florida Psychological Association.
| | | | |
| --- | --- | --- | --- |
| • | Age 3 & Up | • | Adolescent Issues |
| • | School Problems | • | Marital/Relationship Therapy |
| • | Attention Deficit Hyperactivity Disorder | • | Past Sexual Abuse |
| • | Depression | • | Consultation with Organizations |
| • | Anxiety | • | Grief |
| • | Psychological Issues with Chronic Medical Problems | | |
---
Susan Weeks Farnan, Ph.D.
Dr. Weeks is a graduate of the University of Nebraska-Lincoln where she received her Masters degree and Ph.D. in Clinical Psychology. In practice for the past 18 years and providing service in the local community for over a decade. Dr. Weeks is affiliated with Baptist Hospital and has consulted with a variety of local agencies including the Department of Children and Families' Child Protection Team, and the Florida Department of Juvenile Justice.
Dr. Weeks is experienced working in both inpatient and outpatient settings, and she provides psychological evaluations and therapy for children, adolescents and adults. Dr. Weeks' therapy focuses on the impact that both thoughts and behaviors have on an individual's sense of well-being and the ability to cope effectively with life stresses.
Dr. Weeks has expertise in a variety of issues, including:
| | | | |
| --- | --- | --- | --- |
| • | Age 12+ | • | Depression |
| • | Eating disorders | • | Anxiety/Panic attacks |
| • | Stress management | • | Grief |
| • | Divorce | • | Women's issues |
| • | Behavioral health issues | | |
---
Jennifer Brooks, Ph.D.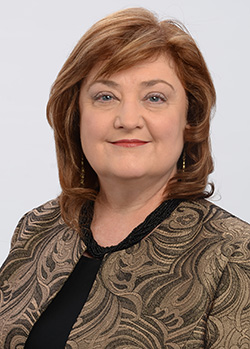 Dr. Brooks is a trauma specialist with an extensive background in the military. She attended the US Naval Academy and retired from the Navy after 20 years of service in Surface Warfare. She went on to earn her masters degree in Psychology at American University and her doctorate degree in Clinical Psychology at Howard University. She has extensive experience with veterans, first interning in Pennsylvania at the Coatesville VA Medical Center (VAMC), and later working in Wisconsin at the Tomah VAMC. There, in the residential unit for posttraumatic stress disorder (PTSD), she served combat veterans from WWII through present day.
Recently returning to her Florida roots, Dr. Brooks would like to continue her work helping those who desire to increase their coping skills for dealing with the aftermath of trauma or prolonged stress. Among other therapies, she is proficient in evidenced based treatments for PTSD that include: Cognitive Behavioral Therapy, Cognitive Processing Therapy, Prolonged Exposure, and Eye Movement Desensitization and Reprocessing. Dr. Brooks understands the unique needs of military culture but does not limit her practice to service members. She works with adults eighteen or older and has clinical experience in a variety of issues, including:
| | | | |
| --- | --- | --- | --- |
| • | Trauma | • | Sleep Disturbances |
| • | Prolonged Stress | • | Anger Management |
| • | Anxiety | • | Grief and Loss |
| • | Depression | | |
| | | | |
---
Michelle D. Harrison, M.S., LMHC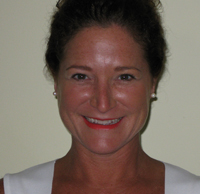 Ms. Harrison received a M.S. in counseling and psychology from Troy State University and a B.S. from the University of South Alabama in general administration. She has provided individuals and couples therapeutic services for 10 + years while supporting the community.
She holds a strong conviction that every person deserves an opportunity to participate in therapeutic services where healing and personal growth can take place.
Ms. Harrison has clinical experience in several areas, including
| | | | |
| --- | --- | --- | --- |
| • | Age 12 + | • | Anxiety |
| • | Anger management problems | • | Low self-esteem issues |
| • | Depression/Mood disorders | • | Assertiveness |
| • | Grief | • | Trauma |
| • | Relationship problems | • | Substance abuse/dependency problems |
| • | Couple issues | | |
---
Daryl Lindsay, Psy.D..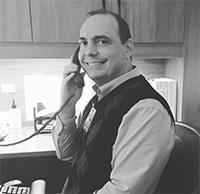 Dr. Lindsay earned his Doctorate of Psychology (Psy.D) in Clinical Psychology from Forest Institute of Professional Psychology in Springfield, Missouri. While at Forest, he completed an emphasis tract on the integration of psychology and spirituality and completed an American Psychological Association Accredited Internship at the Northwest Georgia Regional Consortium in Rome, Georgia. During his year in Georgia, he worked in both outpatient and inpatient settings, caring for individuals diagnosed with persistent mental illness, forensic patients, and children in a residential treatment center.
Upon earning his doctorate in 2005, Dr. Lindsay began his postdoctoral residency at the Southeast Missouri Mental Health Center located in Farmington, Missouri where he served as a ward psychologist for patients adjudicated as either Not Guilty By Reason of Mental Disease or Defect or Incompetent to Proceed. He later transferred in 2006 to the Eastern Reception and Diagnostic Correctional Center where he completed his residency and worked with offenders in the maximum secure facility until moving to Florida in 2015.
Since 2015, Dr. Lindsay is imbedded in a primary health clinic providing integrated psychological services to active duty military, veterans, and their families. In this setting, he provides short, solution focused treatment to decrease behavioral impact on medical conditions with the overall goal of symptom reduction, both psychologically and physically.
Additionally, Dr. Lindsay's past experience includes providing third party disability evaluations for the Social Security Administration, working with hospice, and teaching as an adjunct professor.
Dr. Lindsay has expertise in a variety of issues, including:
•
Age 18+

•

Brief Therapies

•
Anxiety
•

GLBTQI

•
Depression
•

Life Stress

•
Insomnia
•
Women's issues
•
Grief & Loss
•

Phobias

•

Spiritual Abuse

•

Behavioral Health Care for Medical Diagnoses (IBS, Chronic Pain & Headaches, ect.)
To schedule an appointment, send us an email or call our office today. We can help and we want to help.